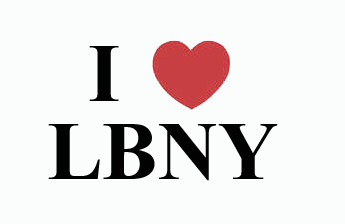 WWW.ILoveLBNY.Com

Long Beach

Page 1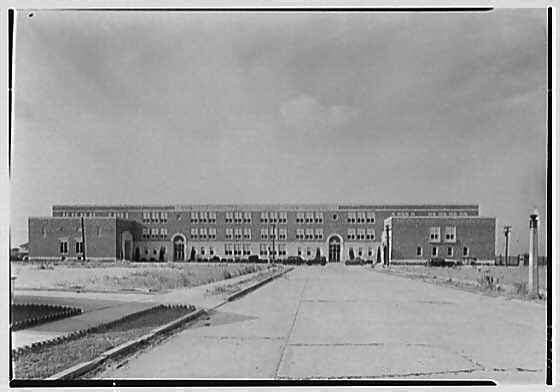 Lindell School circa 1940

Lido Gardens circa 1952

Photo from the Library of Congress Collections

Elephants being used to build the boardwalk.

Long Beach Historical Society

Taken outside Shine's in the West End, believed to be in the late 40's or early 50's.  L-R Danny Moriarty, Harold Battani, Jimmy Maye (Golden Gloves Champ), Bobby Leik (politician) and Tommy Sullivan.

Submitted by Martha Conlon (Brant)

Robin Stein sent in this great photo of the cotton candy shack on the boardwalk. It was taken in February 1983, prior to it being torn down.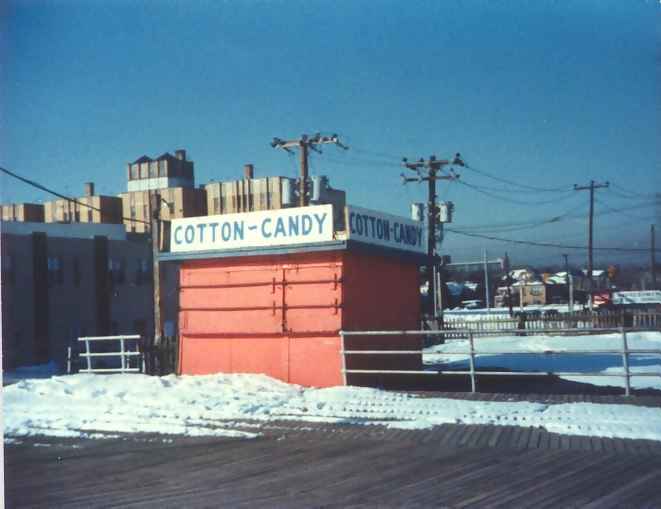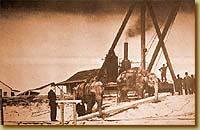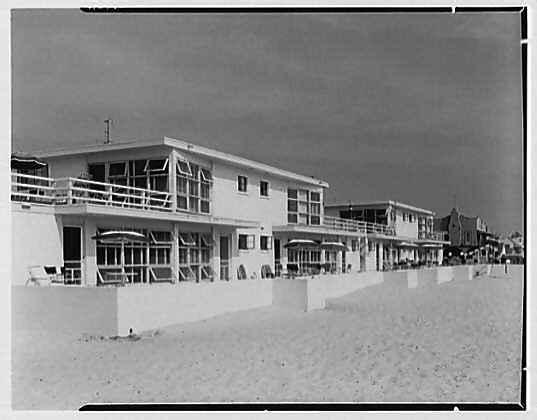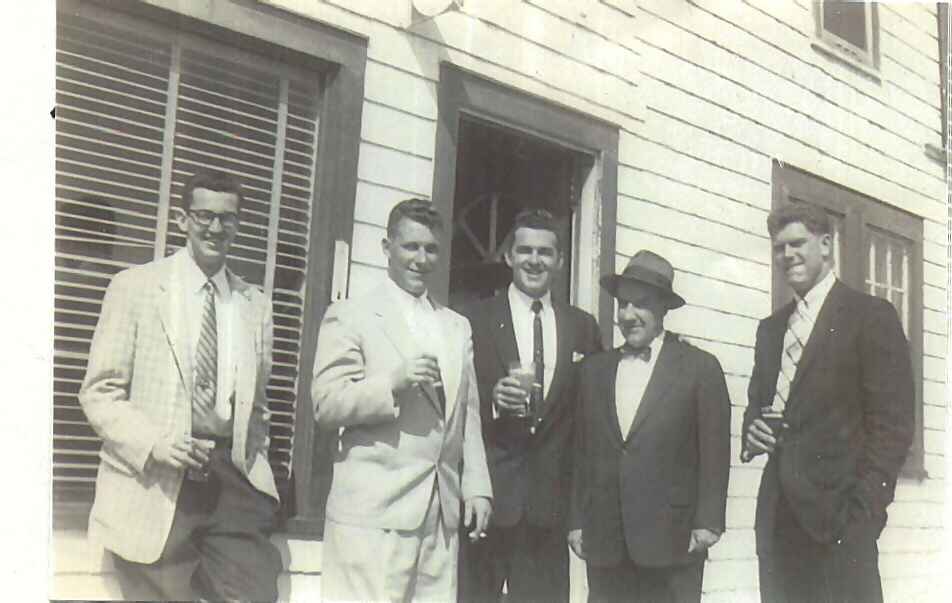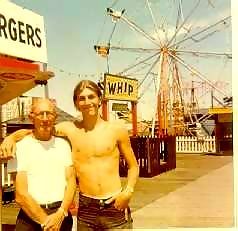 This is Mike A. and his dad, who ran the cotton candy shack at Grubergs Playland on Edwards Blvd. from 1963 through 1972.

Photo submitted by Jimmy Holmes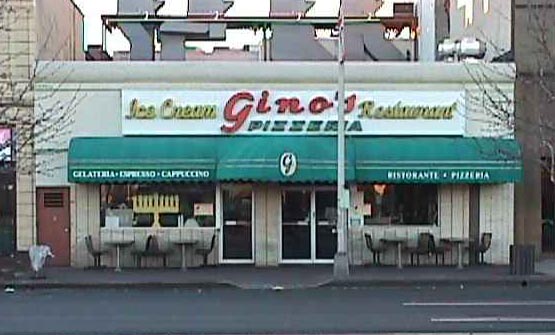 Gino's Pizzeria as it looked in December 2000.

Photo by Vinny Rossi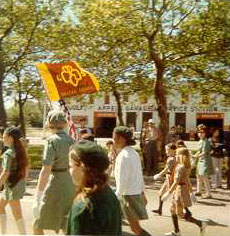 Memorial Day Parade, about 1970 or 71. This taken at Lindell Blvd. and Park.  Appels Garage is in the background.

Photo by Barbara Russell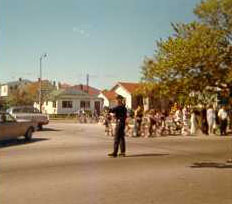 Officer Vermilye, directing parade traffic. 

Photo by Barbara Russell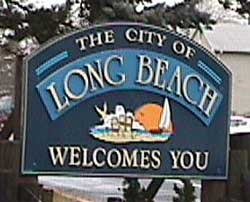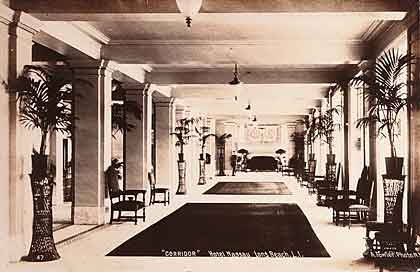 This is a corridor at the once posh Nassau Hotel (later the Promenade). The structure still stands today as condos, though severely renovated, on the west side of National Blvd and the boardwalk. Many other photos of this great, old hotel are on this site. It opened June 19, 1909.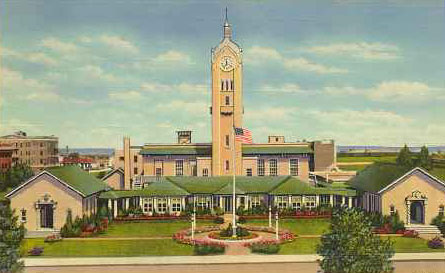 The City Hall complex as it appeared in the 1920's.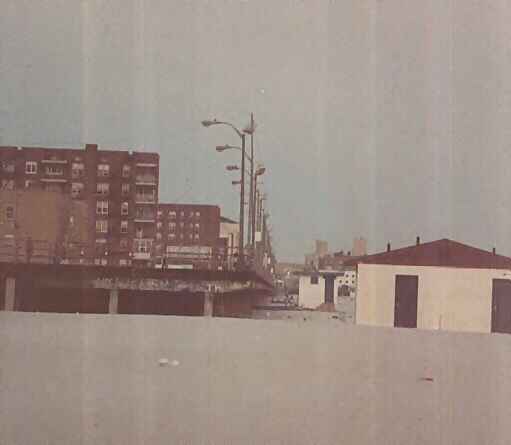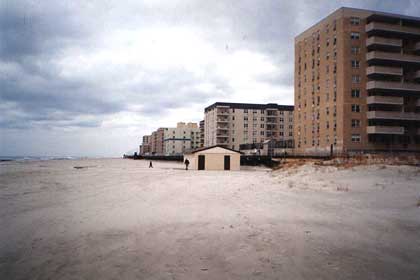 The photo on the right was taken in April 2001

and looks west from Neptune Blvd.

Hurricane Coastal Evacuation Route Sign.

Both ends of the boardwalk! 

The left photo was taken some years ago, prior to a lot of the condo development it seems and is looking east from New York Ave.

Left photo courtesy of Chris Brant, right photo courtesy of Sam Schwarzman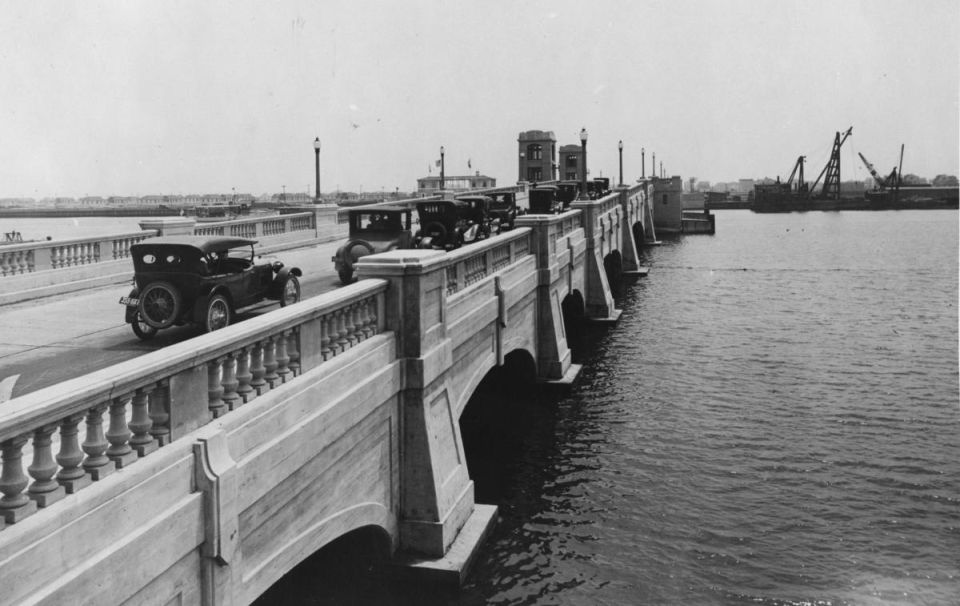 The Long Beach Bridge, circa 1922 when it opened.  Looking toward LB from Island Park.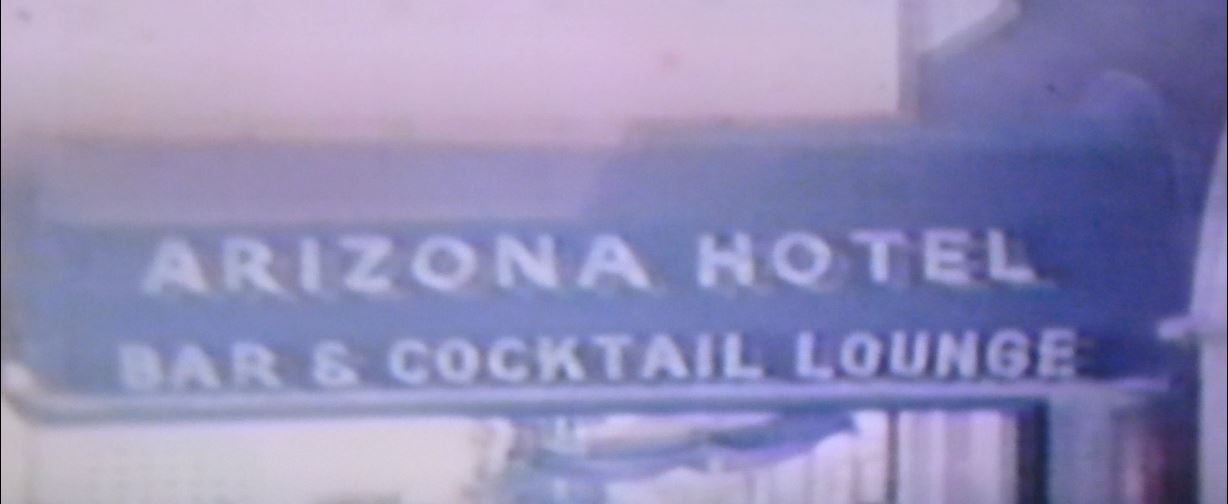 The canopy at the old Arizona Bar and Hotel, Arizona Ave between Oceanview and the beach on the west side.