WWW.ILoveLBNY.Com

Long Beach, New York

Postcards and Old Photos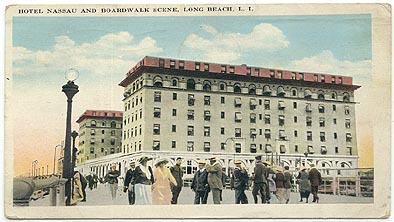 The Hotel Nassau and the boardwalk, circa 1920. This structure is still standing today.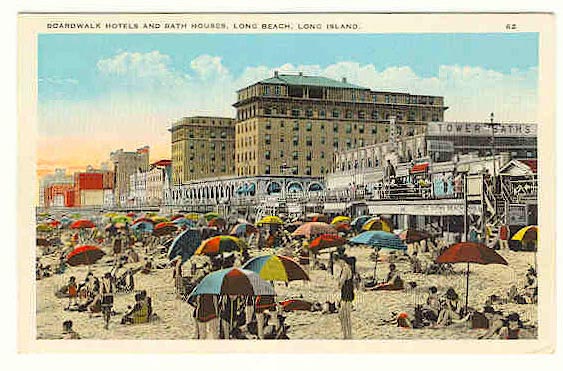 Another view of Long Beach's Hotel Nassau with the Tower Baths to the right.  There is a grainy photo of the Tower Baths on one of my other pages, I had wondered where it stood, now I know.

Yes, I know, it's Jones Beach, but I love these old postcards!  The lifesaving station near the water tower. This was postmarked 1937. Roll your mouse over it to see a picture of my son Jeff taken near the same spot 63 years later! Even the lifeboat is still there!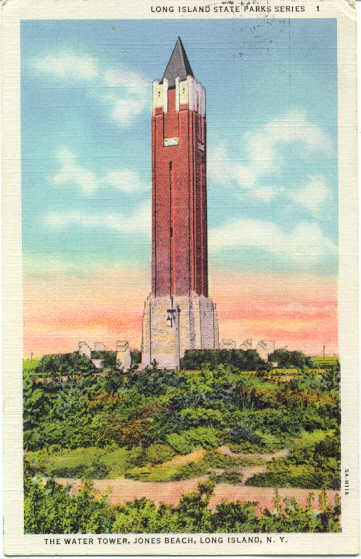 The water tower at Jones Beach.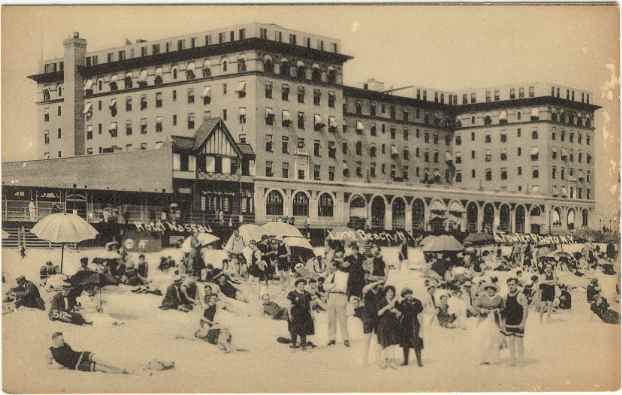 A beach side photo of the Hotel Nassau.  Looks to be about 1915, give or take a few years.  This must have been a happening place, as there is no shortage of pictures promoting it.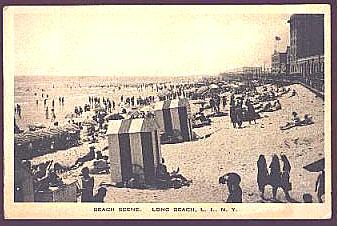 A beach scene, once again in front of the Hotel Nassau.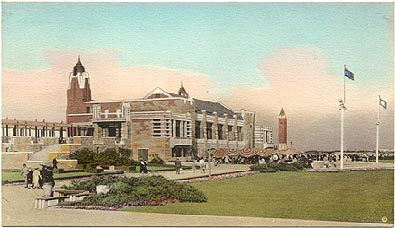 The West bath house at Jones Beach.

Please use the BACK button on your browser to return to the previous page.. Or jump to :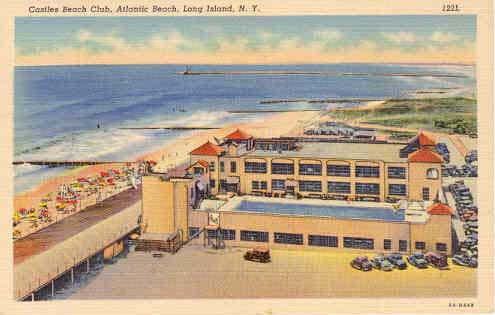 Castles Beach Club, Atlantic Beach.  This is not the same structure shown in Dr. Taubman's collections, (page 5) of the Castles Hotel, which stood near the Hotel Nassau.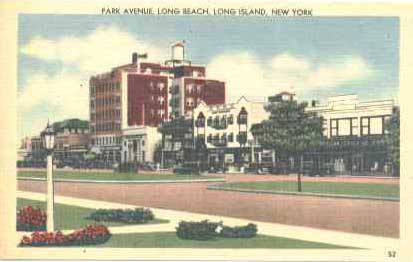 Park Ave. in the center of town. Year of postcard unknown.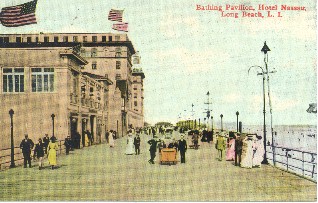 The bathing pavillion at the Hotel Nassau.

An early postcard of the Long Beach Bridge, opened to traffic on June 18, 1922 and was the first fixed link to the island.
Roll your mouse over it to see the new bridge or CLICK HERE for more bridge information!
Station Plaza across from the railroad station. I think this is a little to early for Gino's Pizza to be in the photo!

Yet another turn of the century postcard of the Hotel Nassau !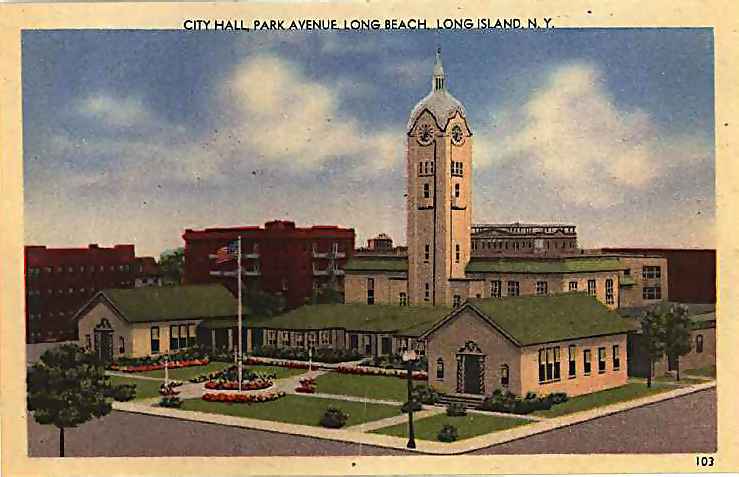 The old City Hall complex. Year unknown.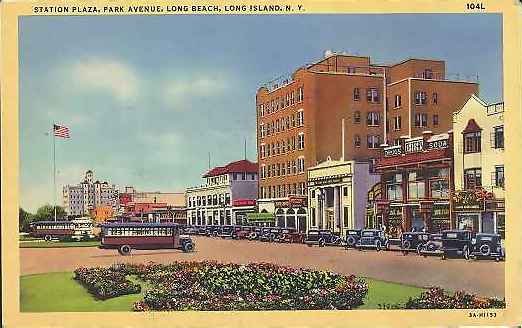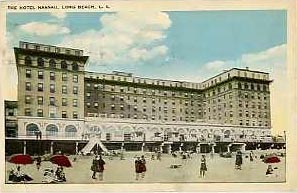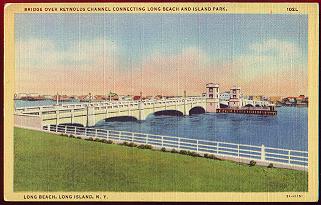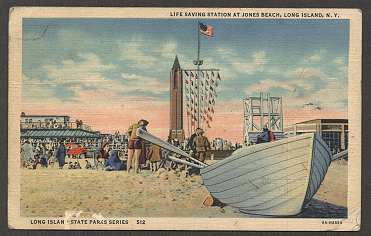 Here are some old postcards and photos from the early 1900's.  I hope you enjoy them as much as I do.  Some of the artwork is quite good.  If you have any hidden away ( old or new ), please scan them and email them to me so everyone can enjoy them too!